[vc_row full_width="" parallax="" parallax_image=""][vc_column width="1/1″][vc_column_text]
New Wave Pools LLC is the gold standard for Milwaukee pool service. Providing great swimming pool service in milwaukee and the surrounding communities.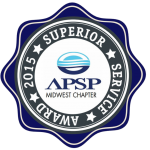 Keyword: Milwaukee Pool Service
New Wave Pools LLC is a swimming pool service company headquartered in Wisconsin that exists to provide the highest level of pool services today and well into the future. We make sure each and every Milwaukee pool service technician is properly trained and certified by the association of pool service professionals, also known as the APSP.
[/vc_column_text][vc_column_text]

[/vc_column_text][/vc_column][/vc_row][vc_row full_width="" parallax="" parallax_image=""][vc_column width="1/3″][vc_column_text]
Milwaukee Pool Service
In the spring there is a lot to do around the house, yard, and of course the swimming pool. Opening your swimming pool for the summer should be handled by an expert. Our Certified Maintenance Specialists and Certified Service Technicians use only the industries best practices for opening your swimming pool.[/vc_column_text][/vc_column][vc_column width="1/3″][vc_column_text]
Regular Pool Maintenance
New Wave Pools LLC provides residential pool maintenance services daily, weekly, or bi-weekly. Our award winning, Certified Maintenance Specialists and Certified Pool Operators understand how busy life can be and look forward to maintaining your backyard oasis.If you're in the Milwaukee area don't hesitate to call on the local professionals.[/vc_column_text][/vc_column][vc_column width="1/3″][vc_column_text]
Commercial Pool Service
Service and repairs to commercial pools are a necessary part of property management. We have become the "GO-TO" pool company in Madison, Lake Geneva, and Wisconsin Dells. Our techs are on time, service is beyond expectation, and results are a 100% clean and clear pool for your swimmers.[/vc_column_text][/vc_column][/vc_row][vc_row full_width="" parallax="" parallax_image=""][vc_column width="1/1″][vc_column_text]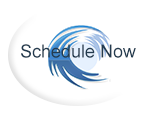 [/vc_column_text][/vc_column][/vc_row]