Commercial Swimming Pool Openings in Southern Wisconsin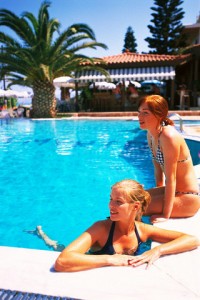 Providing excellent customer service to swimming pool owners in Southern Wisconsin. We service residential and commercial swimming pools providing daily, weekly, and bi-weekly maintenance. Maintenance includes; repairing equipment including auto-covers, automation controllers, liner replacement, acid washing, pumps, filters, heaters, or any other swimming pool related issues.
Residential and Commercial Swimming Pool Services
New Wave Pools Technicians are Certified Service Technicians (CST) by The Association of Pool and Spa Professionals (APSP), and Certified Pool Operators/Certified Pool Inspectors (CPO/ CPI) by The National Swimming Pool Foundation (NSPF). As a member of the APSP, New Wave Pools technicians attend training, work on their continuing education, and higher levels of certifications.
We specialize in residential and commercial repairs. These specializations include; replacement of swimming pool equipment, training of swimming pool owners, maintenance programs, automation and controller troubleshooting, seasonal services such as opening and winterizing of swimming pools, auto-cover maintenance and repair, leak detection, and replacement of liners in vinyl liner pools.